As said by Edward Abbey – "May your trails be crooked, winding, lonesome, dangerous, leading to the most amazing view. May your mountains rise into and above the clouds." I've been in love with mountains since I can remember, but if you've ever trekked in your life then you would know that mountains have a way of dealing with your overconfidence. Mountains challenge every climber's nerves to the full. From the dizzying heights of Annapurna Base Camp to the fickle trails of Langtang Valley, these trails for trekking in Nepal aren't for the faint of heart. Will you dare to climb these mountains in Nepal? If yes, here are some that'll test your limits everyday.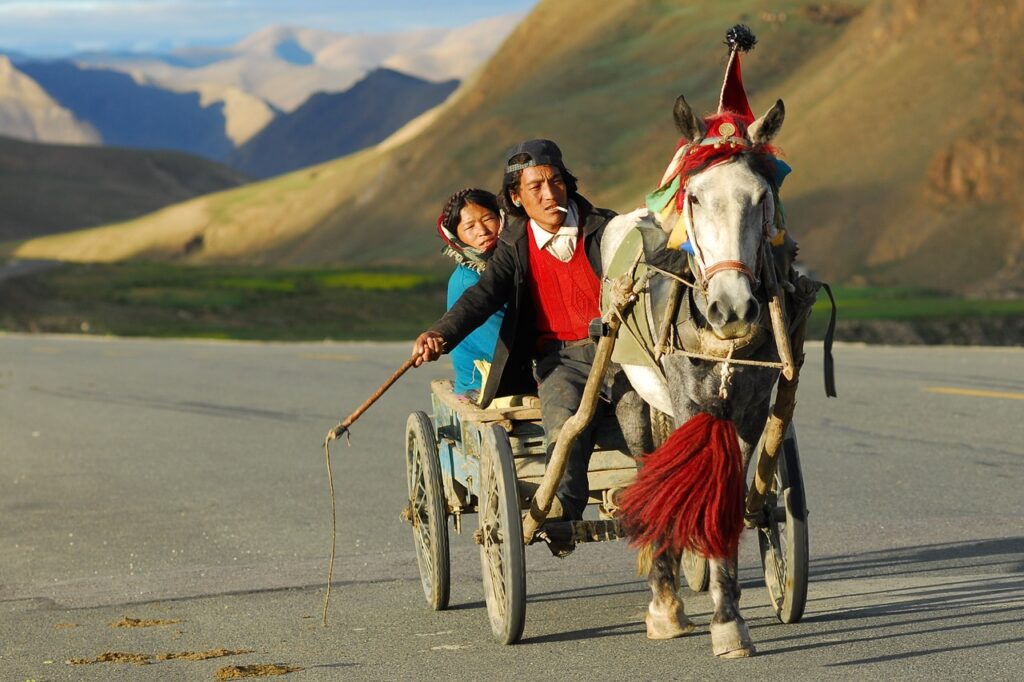 Trails For Trekking In Nepal
Treks in Nepal are divided in two categories: teahouse and camping. Teahouses are accommodations available on popular trek routes like Manaslu Circuit Trek and Annapurna Base Camp Trek. These treks let you stay in small rooms at minimal cost and sometimes free of cost. Most of the teahouses are family-owned small hotels that serve basic home-cooked meal. If you want to know more about Nepal, click here: https://kathmandupost.com/
Manaslu—the 8th highest mountain in the world is a restricted reason, which makes it a lesser explored place. Nevertheless, this breathtaking trek is a perfect balance of mountain and culture. It's mainly for those planning to trek to experience Nepali culture along with mountain views. One can see ancient monasteries on their way to Manaslu. Previous mountaineering experience isn't required for this trek, but fitness is a must. Manasalu Circuit Trek is one of the best treks that showcases incredible panorama of Nepal-Tibet border.
Duration: 11 to 25 days
Difficulty level: Hard
Trek type: Teahouse trek
Max. elevation: 5100m
Required permits: ACAP, MCAP, RAP
Restrictions: A minimum of 2 trekkers are required for a permit for the circuit
If you are determined to go for trekking in Nepal, then what's better than Mount Kanchenjunga? The third highest peak in the world is about 8,586m high. For the natives of Sikkim, the Kanchenjunga peak is Sikkim's patron deity. This trek takes you to the Alpine meadows where temperature is quite extreme. The untouched forests, high-altitude wetlands, and alpine meadows are home to endangered red panda, Himalayan black bear, and snow leopard.
Duration: 12 to 26 days
Difficulty level: Hard
Trek type: Teahouse
Max. elevation: 5134 m
Required permits: RAP and KCA
Also called Annapurna Sanctuary Trek, this pleasant trek takes you deep into the mountains. This trek beautifully combines paddy fields, rhododendron forests, and different landscapes. The location of the base camp is so magnificent, set amid the statuesque peaks of Annapurna I at 8091 m, Annapurna South at 7219 m, Hiunchuli at 6441 m, and Machhapuchhre at 6993 m.
Duration: 7 to 11 days
Difficulty level: Easy to Moderate
Trek type: Teahouse
Max. elevation: 4130m
Required permits: ACAP, TIMS
Upper Mustang Trek
Upper Mustang is a geopolitically sensitive area, which opened for trekking in 1992. It's not just the unbelievable beauty of the mountains that attract trekkers, but also the caves that are carved into cliff walls, 16th century Buddhist monasteries, and the vibrant Tiji festival in Lo Manthang. The landscape and culture of this region is similar to that of Tibet. Trekking to Upper Mustang required at least 10-day permit and a guide.
Duration: 10 to 15 days
Difficulty level: Moderate
Trek type: Teahouse
Max. elevation: 4230m
Required permits: ACAP and RAP
Known for high alpine and incredibly arresting views of Machhapuchhre, Manaslu, Annapurnas, Dhaulagiri, and Langtang Himal—Annapurna Circuit Trek is a difficult trek that takes you through remote hamlets, rhododendron forests, and villages. On this trek, you'll also come across ancient monasteries that are important parts of Buddhist culture.
Duration: 15 to 21 days
Difficulty level: Difficult
Trek type: Teahouse
Max. elevation: 5416m
Required permits: ACAP, TIMS
Popular for its remote farming villages, Makalu Base Camp Trek is relatively inaccessible, which means it receives few trekkers. The snowclad mountains and ethnic Himalayan lifestyle is sure to mesmerize your as you trek to Makalu. Just like any trekking in Nepal, this one is filled with excitement and adventure too. It's a perfect one for avid trekkers who're in search of tranquility and wilderness.
Duration: 20 to 23 days
Difficulty level: Difficult
Trek type: Teahouse
Max. elevation: 5517m
Required permits: TIMS
Langtang Valley Trek is a journey of beautiful landscapes, which is combined with the vibrant and peaceful culture of Nepal. It's a relatively shorter trek with low-altitude and spectacular views. Trekkers can combine this trek with Helambu valley and Gosainkund lakes, which will take about 23 days to complete.
Duration: 7 to 21 days
Difficulty level: Moderate
Trek type: Teahouse
Max. elevation: 4700m
Required permits: TIMS
The 7th highest mountain in the world, Dhaulagiri Circuit Trek is a real adventure for experienced trekkers. From farming villages to alpine pastures, uninhabited valleys, and views of some high peaks, this trek is challenging and exciting. Set out on this journey if you want to experience the best trekking in Nepal. For over 30 years, Dhaulagiri was thought to be the world's highest mountains after it was discovered by Westerners in 1808.
Duration: 12 to 21 days
Difficulty level: Challenging
Trek type: Camping
Max. elevation: 5360m
Required permits: ACAP
Rara Lake is the largest lake in Nepal and just a few hours walk from the nearby airstrip. It's home to hundreds of species of birds, which makes it look like a fascinating sight. Rara Lake Trek lets you witness the most beautiful views on the north-western most side of Nepal. It's a great trek to catch a glimpse of culture along with breathtaking scenery. From here, trekkers can head to the royal highway to the palins, the old salt route to Humla, or take thrilling paths into Dolpa.
Duration: 8 to 14 days
Difficulty level: Easy to Moderate
Trek type: Camping
Max. elevation: 3200m
Required permits: No